Choosing the wrong size and shape of area rug for your room can make it look cumbersome or cause distress. We have discovered that many individuals requesting guidance about area rugs are worried about the shape of the rug more so than the color of the rugs.
In your first rug hunt, you need to make sure you are not making any mistakes finding the perfect size and shape of the rug. Ask yourself if a round rug could work for your entryway, or what else could be the best rug design for your living room, lobby, or bathroom. As I was exploring this topic, I immediately acknowledged that there are some tips that can help you make the right choice when you're choosing the best shape for your room.
There are a lot of things you can possibly do to choose the correct shape that suits your needs. All things considered, we're going to give you a step by step guide with an example; we'll give you a room, and then advise you on which shape of the rug may or may not work.
General Rug Shape Considerations:
Since your rug shape immensely influences the general feel of your room, hence, go through this post and find out what works best for you.
A round area rug can be comfortable, eccentric, and if it's a shag rug, extremely soft. They can be used in small places to make them appear bigger. You are also recommended to pair the circle shaped rugs with similar shaped furniture and chandeliers. Furthermore, a circular area rug can fit better in a circular room, but generally, it is better to avoid placing it in a big room.
Obviously, a square-shaped area rug would look and feel better in a square-shaped room. You can also pair this type of area rug with square shaped tables for consistency. Even better, you are allowed to match a square area rug with another similarly shaped rug.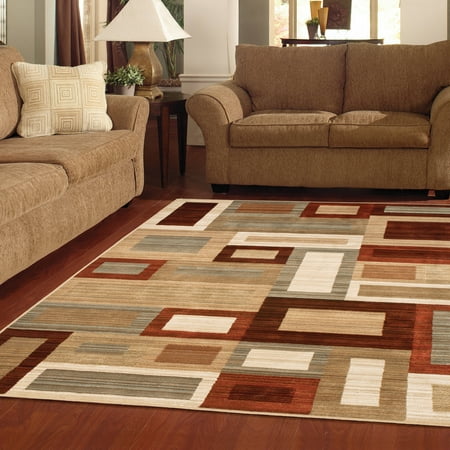 A rectangular shape is considered as a traditional shape when it comes to area rugs. It is favorable for large rooms like offices, living areas, and even sitting rooms. In case you're looking for a long and thin area rug, a rectangle shape is a perfect choice for you.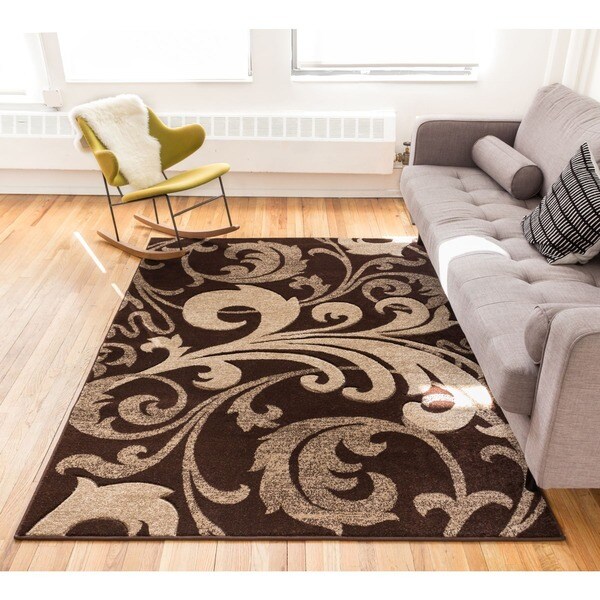 Things you should recall before you head out to shop for your area rug;
Arrange the place you're planning to drop the area rug before you take the measurements of the rug. It will help you figure out the exact size of an area rug you will need to purchase.
Practical examples:
1. Living room
It's generally acknowledged that the ideal approach is to arrange an extensive living area with a vast rectangular area rug. The point is to ensure that the front legs of each household item can step on the area rug. A small area rug in a large living area can make the room feel awkward and disconnected.
2. The Entry Way
An open foyer or entryway has endless rug choices. Both large round and rectangular shaped area rugs look attractive depending on the size of your entryway and other household items. Rectangular shaped area rugs will create an elegant look; as a result making your entryway look bigger and protracted. A round shaped area rug, on the other hand, will create a vintage look in your entryway.
3. Dining Room
The dining room is the area that is the most complicated place to manage for the rug owners. Most individuals ponder which size and shape will be ideal to pair with specific tables. The best type of area rug for your dining room is a flatweave rug. It is because they're easy to move your chairs on. Dining room area rugs are the best choice, especially for hardwood floors.
In terms of shape, you can pair a rectangle shaped table with a rectangle rug or a square table with a square rug.